Never had it so good.
Hello, Tumblr world!  Yes, I'm alive!  For the past eight months, I've been uninspired to write anything.  I have not logged on nor have I scrolled down to see what you all have been up to but I'm sure you've all been doing spectacular.  To make my life short and sweet, I've been a hardworking RN still blissfully crazy with the same man I talked about months ago....
Three-day weekends were made for more fun
San Francisco.  Sir Francis Drake.  Roy's Restaurant.  Ahi Poke.  Macademia Nut Mahi Mahi.  Mango mojito.  Chocolate Souffle.  Dotties.  Raspberry Blackberry Pop Tarts.  Cheddar Jalapeno Biscuits with Jalapeno Jelly.  Rain.  49ers.  Willis.  Nacho Cheese.  Nutella Cheesecake Bars.  Pure Bliss.  I wish I could relive the moment right.  now.
2011 - My Life in a Nutshell.
-Being one of the few students to precept at Children's Hospital Oakland which had been my lifelong dream to work there. -Graduating from Nursing School and celebrating with people who care the most. -Turning 25 and celebrating my birthday every week in June. -Passing the NCLEX and watching my parents cry tears of joy instead of frustration. -Getting a callback from CCRMC and working...
Summer to Remember
Summer's over but it's still freakin' hot outside.  Ever since I started my new job as a Registered Nurse, I haven't had the time to blog until tonight.  Well…here it is… I went to Hawaii a week after I came back from Las Vegas.  I had to catch a much needed Summer break especially after all the energy I consumed while studying for the NCLEX.  It was my first...
Hello, Summer!
I haven't done anything "Summerish" since I graduated.  Summer vacation officially starts tomorrow!  
"Sometimes, God puts unexpected people in your life at unexpected moments so you..."
It's true!
This past week has been so surreal.  Why?  I PASSED THE NCLEX!!  I'm officially a registered nurse and I sometimes need to pinch myself just to be reassured that I'm not dreaming!  I feel completely blessed and grateful…what more can I say?  Got to give a shout out to all my supporters who always believed I'd make it this far.  Love you all.  Missing the East Coast trip...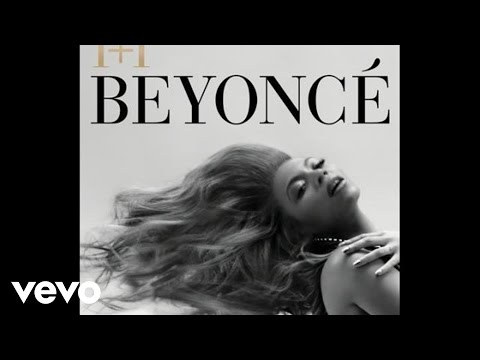 Best. Birthday. Month. EVER.
No, I didn't spend my birthday at the club (a lounge doesn't count) nor did I spend it in Vegas.  I would have loved to but because I was too busy trying to graduate, I wasn't able to plan it ahead of time.  I know I deserved to do something grand for my 25th.  After all, I did just graduate from Nursing school.  It's all good because I wouldn't have spent my birthday...
SO. TRUE. →
SF lovin'
This pretty much sums up my past two weeks in the city.  Even though riding BART to SF every morning from Tues-Fri was exhausting (I don't know HOW working people do it), I was lucky enough to relish the hot weather that rarely takes place in the city I was born.  Good gracious, I love Summer!
25 and I'm feelin' so fly
And I'm still not done celebrating!  But for the next two weeks, I'll be spending my days in SF gettin' down to business.  lol I've been having way too much fun but my life can't always be a party.  Catch ya later!
Watch
I keep forgetting it's my birthday tomorrow.  It sure doesn't feel like it and it sure doesn't feel like I'm turning 25.  So here I am spending the last few hours of being 24 and reminiscing about the most memorable things that happened this year.  It has been amazing and I loved every second of life.  It was another learning experience but most importantly, I LEARNED HOW...
Yes, I'm ready.
(Started yesterday) Last night was the first time, since my last ex, I hung out with a man where it was just the two of us.  Yup, its been that long.  But It wasn't considered a date.  It was one of those "let's hang out" kind of nights.  Regardless, the feeling was quite liberating and it took me 6 months just to hang out with him.  For so long I held myself back from...
Setbacks Are Set Ups for Success by MASTIN KIPP A lot of folks tend to think, when they are pursuing their dreams, that when things aren't going the way they "want" or the way they "planned", that they should give up. Many of my clients and readers want to give up when things get a little tough. And it's interesting to me to see how easy it is for people to BELIEVE the negative voice in their...
Life lately...
Its been a long time coming since I've made an actual blog.  I've been so busy with school and realized I only posted approximately 10 blogs this year.  (And I'm seriously re-listening to my lecture while I'm blogging.  :/)  I think I've been outside of the East Bay a little less than 5 times.  Okay, maybe not 5.  More like 10?  It doesn't matter.  I just...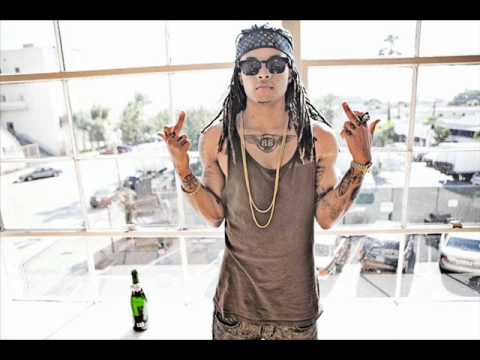 "You never know how strong you are until being strong is your only choice"
– Beyoncé Knowles (via queenbknowles)
"Your life is an occasion. Rise to it."
– Suzanne Weyn (via quote-book)
"Cheers to a new year and another chance for us to get it right."
– Oprah (via imfeelingmorethanalive)
The Rest Is HER Story.
This is me 11 months ago. This is me 11 months later…  (stolen because i don't have my thinking hat.) I wonder how it feels to sit across from me during dinner. Just like we used to. Talking about everything and nothing at all. Same ol', Same ol' - yet not the same at all. Because NOW? I'm not looking at you gasping for a breath of fresh air. Choking on anxiety....
I need...
…the "The Smiley Chain" by Laura Kranitz.
"That night, I knew what lost felt like. I knew what it meant for your soul to..."
Days where I want to feel BAD.
These shoes are just SICK!  I go loca.
I feel so proud to be Filipino!
Nov. 1 - 7: My WEEK in pictures
As many of you know, the San Francisco Giant's won the World Series.  Last Wed, the "Kardashians" went to the parade in San Francisco to celebrate the win!  Sooooo many people.  But shoot, it was a day the bay will never forget and I'm glad I got to be a part of history!  I don't have any regrets shoving myself in that mosh pit.  lol.   That weekend, one of my...